Wall Street Journal
Time:2016-03-02 08:46:51 Hits:[]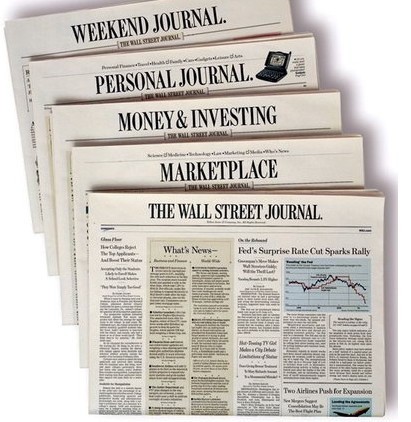 Since its inception on July 8, 1889, The Wall Street Journal is a business-focused international daily newspaper based in New York City. It has become the largest paid-for business newspaper in the U.S., with a circulation of over 2 million copies. People from all walks of life, including political leaders, economists, educators and investors, regard it as one of the must-reads. Most of managers from the global top 500 enterprises have already subscribed to the journal.
How to Use:
PHBS provides several online accounts of
Wall Street Journal
to faculty and students respectively.
Faculty can contact Mr. Zhou Yu (
yuzhou@phbs.pku.edu.cn
) to get the account information.
Students can use the accounts in the financial lab (room 513) to get access to the Journal.
There are 10 shared online accounts on different computer terminals with guidelines posted in the lab.
If you need any help, please consult students on duty in the lab or email to lab@phbs.pku.edu.cn