Alumni Watch: Leandro Jardineiro, Master of Management, Class of 2012
Time:2016-12-29 15:28:00 Hits:[]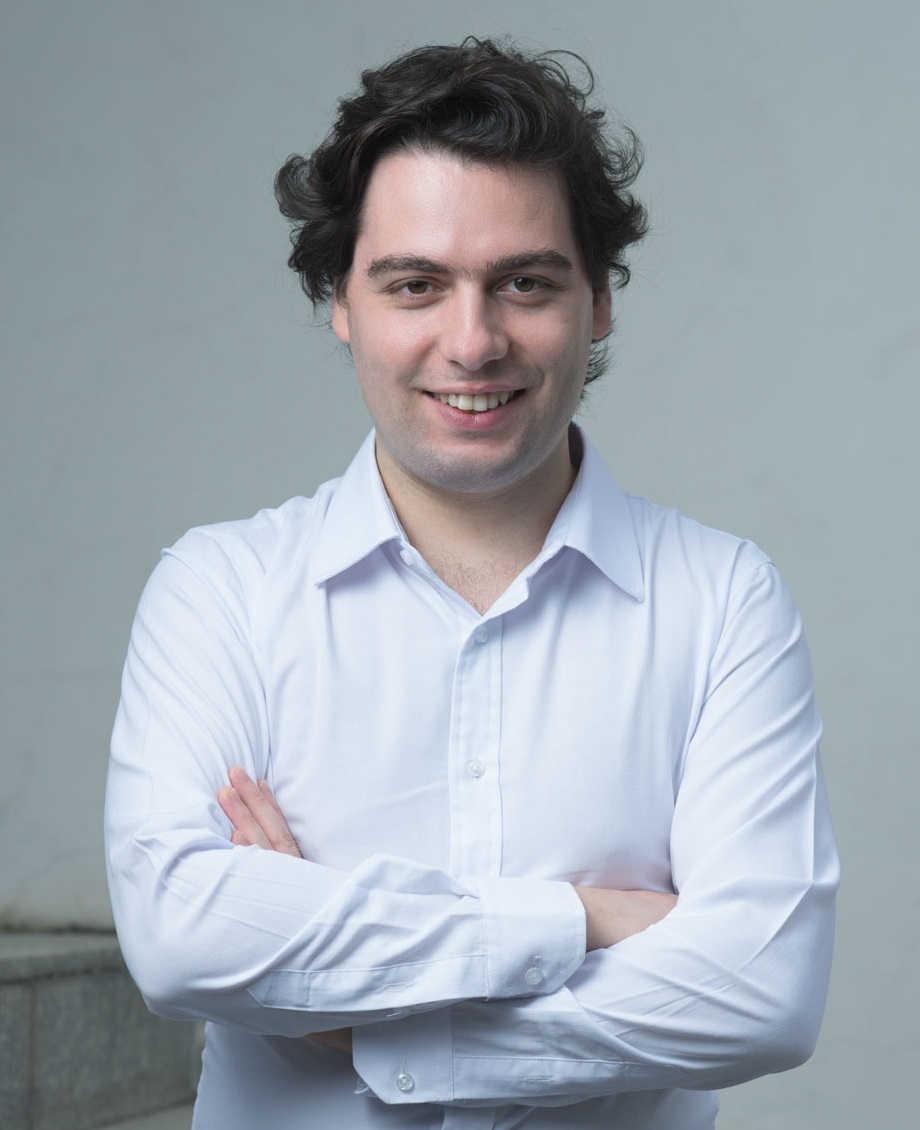 Meet Leandro Jardiniero, the Marketing and Business Development Director at LedsUniverse Technology, one of the few Chinese companies specializing on extreme-high-power LED solutions. In this interview he provides valuable advice on how to pursue a career in China, offers a taste of his day to day life on the job and reminisces on the good times he had studying at PHBS.
1. What does a typical day at your job look like for you?
Every day is different and unpredictable. I enjoy not having routinely habits.
As the team manager, I set weekly objectives for the team such as website visibility targets, Google-search improvement rankings, critical information, social media articles and campaign blasts.
I communicate with potential customers, attend trade shows, answer website inquiries, find potential leads via LinkedIn, and register us in trade councils and chambers of commerce.
I have also been conducting interviews with potential candidates for our overseas operations which will be in California, and rethinking the best strategy for starting them.
I also lead the tours of the showroom and production line with the foreign customers. Sometimes, these new clients wish to customize some of the products' functions; then, I will detail and hand these clues to our R&D, so that our engineering team can develop new products.
2. How did you get your current job? Was it easy or difficult to find a job after graduation?
This is my second job in China. I saw the job post in Shenzhen Party website and went for the first interview. I had a very positive discussion with the owner of the company, and I was convinced of the potential of LedsUniverse Tech.
3. Do you think your time at PHBS helped you pursue your current position?
PHBS helped me get the job in an indirect way. Studying here has aided me in the process of growing further as a person by surrounding me with an international environment, as well as honing my skills in some fields like marketing, strategy and international trade.
4. What classes in particular did you feel help prepare you for your current position?
I really enjoyed the marketing management, research classes and venture design course, which helped trigger the entrepreneurship spirit within me.
The corporate strategy course, lectured by Professor Kevin Chastagner (who also became my thesis advisor) was also very insightful. This course focused on case-studies that presented real situations that some companies were undergoing. Students were expected to solve and turn the course of events by employing sound and creative strategies that contrasted with those being pursued up until that moment. This was inspirational because it made students think "outside of the box".
5. What was the most memorable assignment/project you had at your job?
The Cine Gear Trade Show, which took place inside the Paramount Studios lot, in Hollywood. I attended the fair to create awareness for our new LedsFilm brand, which sells camera-corrected LED high power lights, ideal for high speed photography and cinema.
I was there for a week and it was a great experience to meet with people in the industry.
(The Cinegear Fair at Paramont Pictures, Hollywood)
6. Is this your first job? If not what was your position before, and how did you get it?
My first job in China was 2 years ago, when I worked for a drone and toys trading company, in a sales role.
I can't say it was very easy to get, but it was not too hard either. I just advise everyone to be very open, voicing their intentions of seeking new opportunities, to all of those around them.
( At the Nuremberg International Toy Fair, the biggest annual toy event in the world. )
7. Did any of your employers appreciate the fact that you graduated from PKU?
It is always good for employers to know that they have qualified people working for them, and PKU resonates in everyone's mind as "high-quality education". However, PKU factor is just one among many.
Other personal qualities such as creativity, problem-solving, ambition, methodology and a good command of several languages (at least, in international business and sales) are also important.
8. What did you enjoy most about PHBS? What are some things you miss about your life at PHBS?
The international environment that we had during those two years was amazing. With so many students coming from different parts of the world, we had the chance to get acquainted with each other's cultures and ways of life, and understand that reality can be seen under multiple perspectives with the same validity.
The sports infrastructures at PHBS were very good and modern. I practiced some sports while I was a student there. So, I also miss playing badminton or football in the stadium.
Lastly, I miss the "shirtless shifus", the international rock band we had going on campus for 1 year. We held some concerts at the Harbin Hall, and that was great fun.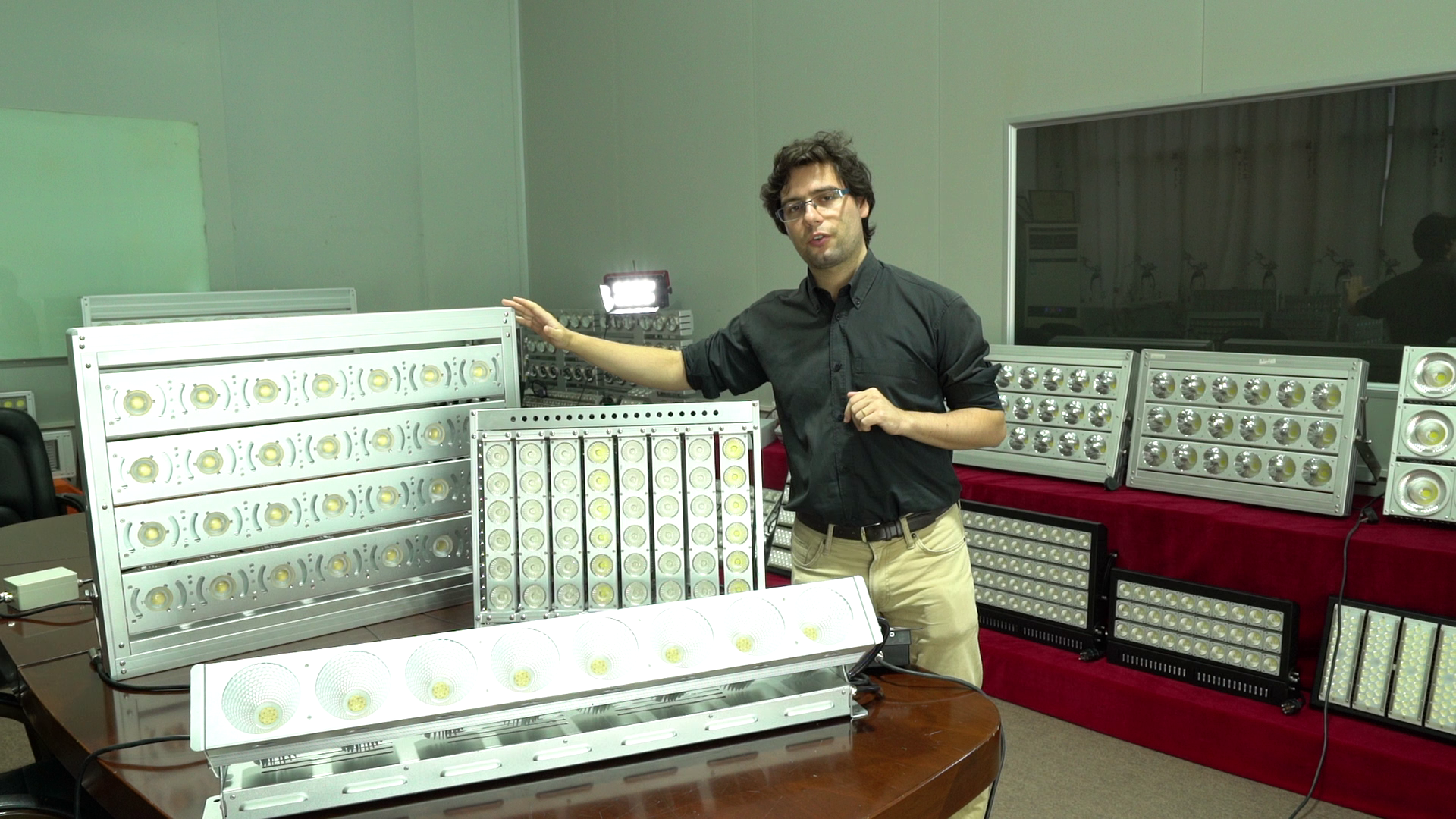 (Introducing the LedsUniverse products and recording promotional videos for LedsUniverse' Youtube and LinkedIn sites.)
9. What advice do you have for current students who want to pursue a career in China?
In China,companies will always seek people that are tenacious on their endeavors, creative and ambitiouous. As long as you have these skills, you will be able to start somewhere.
There is a language barrier. I studied mandarin, fulltime, during the first year I came to China. However, if you ask me if I use it in my current working environment, in a consistent basis, I will say no.
I think there are two type of jobs available, for foreigners, in China. Some companies are concerned that Mainland China is their major market. Working at those kinds of companies, it is highly likely that you are going to need to use on daily basis. Nonetheless, if you are hired by a company that is mainly an exporter, I believe they are expecting you to be a bridge to the western markets and a foreign representative face for the brand. These are another instance when mandarin isn't required for the job.
Besides, everyone knows how difficult mandarin is to master,so if you really want to achieve perfection and native proficiency, then you will need a lot of time; so while you are perfecting your Chinese, you'll also be missing out on many other important experiences. Ultimately, this is a trade off that each person should choose by himself/herself.

10. What is your lasting impression of PHBS?
My impression is extremely positive. PHBS reverberates of strong notions, such as: high-quality education, multicultural environment, fostering solidarity among students, always trying to reshape itself to fit our changing world, and taking into consideration initiatives outside the normal range of purely academics.