Corporate Relations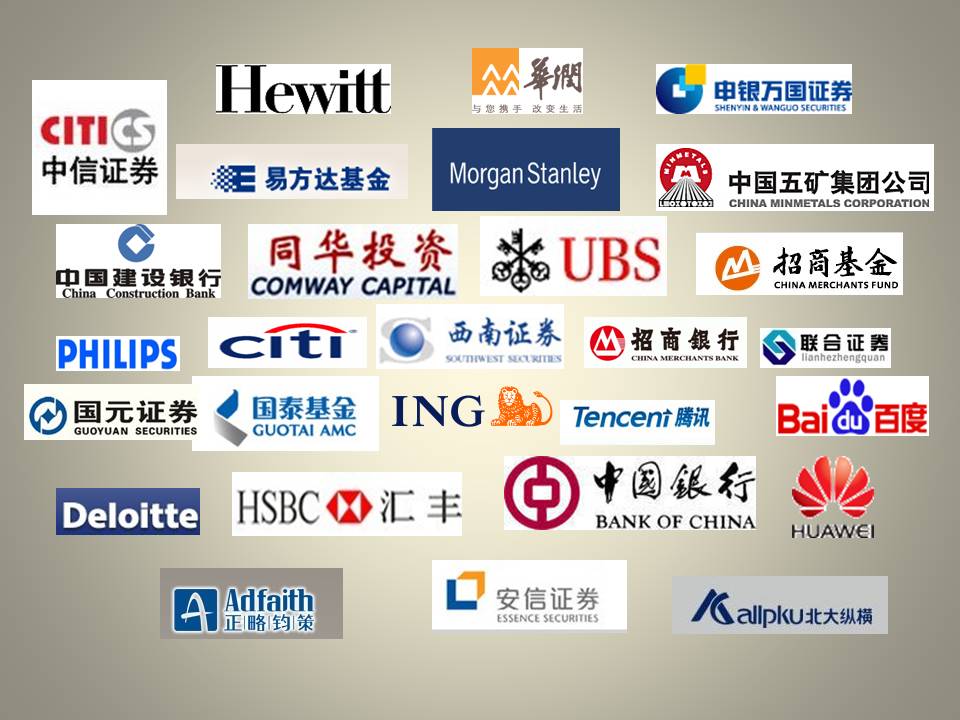 Due to Shenzhen's unique status as a Special Economic Zone, Shenzhen is home to some of China's largest and most successful companies including Huawei, Tencent, ZTE, Shenzhen Development Bank, China Merchants Bank, Shenzhen City Commercial Bank, the Shenzhen Stock Exchange and more. Shenzhen is also home to many multinational organizations and companies. Peking University HSBC Business School's location in Shenzhen provides an opportunity to create partnerships with these successful companies. PHBS seeks to cultivate productive cooperative relationships with local corporations. Our Career Services Center seeks to create these relationships for mutual benefit in the form of internships for our students and recruiting opportunities for companies.
See the
Corporate Recruiting and Relations
for a more detailed overview of the various corporations that we work with.