Internationalization, the Foundation of PHBS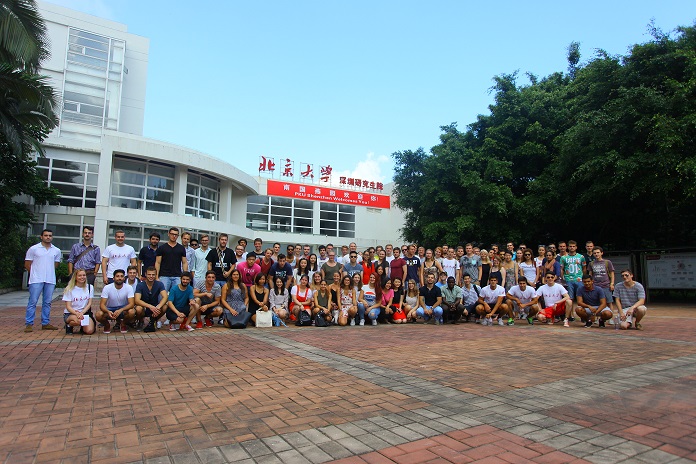 HSBC Business School takes pride in doing everything in its power to assist international students in their transition to campus and to China. The school employs two full-time staff members who oversee the academic progress and well-being of PHBS international and exchange students.
Currently HSBC Business School is host to about 155 international students who represent 36 different countries across six continents. International students bring indispensable perspectives on global economics, financial trends, and management theories. HSBC Business School only began admitting international students since 2011, and already the school has quickly become a melting pot of world perspectives.
In the coming years PHBS will increase the proportion of international students in the total student body. In order to understand global business, our students must gain a familiarity with the diversity that is found in modern business relations. Therefore, PHBS welcomes qualified international students from around the world to apply to the English-language programs.
International Admissions
Peking University HSBC Business School offers two-year Master's programs to international students in Economics, Finance, and Management. All coursework is conducted in English, and each candidate's academic experience culminates in the defense of a final thesis.
Since domestics applicants rely on a nationwide examination system when applying to graduate schools, the application requirements for domestic and international applicants are different. International applicants must provide all required documents in order to give the school a clear understanding of their academic and professional ambitions. HSBC Business School makes every effort to diversify its student body; therefore international students are encouraged to apply.
For detailed information on the admission requirements and process please see the admission bulletin
HERE
.
You may also view
International Application Instructions
for information on completing the online application.
Scholarship Opportunities
In order to enhance the multiculturalism of our student body, PHBS has created a scholarship fund specifically for overseas students. International applicants with strong academic and professional records will be considered for school-sponsored scholarships, ranging from half-tuition to full-tuition coverage. Scholarships are not contingent on TA or RA positions and are re-assessed annually based on the academic performance of each scholarship recipient.