English Language Instruction for a Truly International Classroom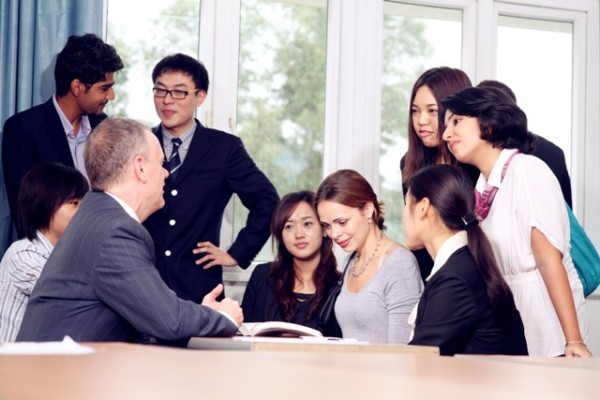 ---
All-English Coursework
Peking University HSBC Business School was founded with the goal to become a truly international academic experience for both domestic and foreign graduate students. In order to accomplish this, Peking University recognized the necessity of using English as the sole language of instruction for all Master's and MBA courses at PHBS. Not only is English used in lectures and classroom discussions, but it is also used in TA sessions and in communicating between students and staff members. By demanding that English be used in all coursework and school management information, HSBC Business School opens itself to an international network of research and exchange opportunities. International students have found their transition to HSBC Business School much easier than students who choose to enroll in other Chinese graduate programs, the greatest reason for which is the comparable lack of language barrier.
---
English Proficiency Standard
Incoming students are required to provide verification that their English proficiency is at a level that would not hinder them from understanding course materials. Domestic students and non-native English speakers from foreign countries are asked to include a TOEFL/IELTS score with their applications, and many are asked to conduct an informational interview or formal research presentation in order to further verify English ability. Once accepted, students may be asked to participate in an English language course during their first year to strengthen their formal English skills. PHBS Master's graduates not only leave with an exhaustive knowledge of their field of study, but also with fluency in professional English.
Additionally, HSBC Business School faculty members are rigorously selected based (in part) on English proficiency. Ninety-five percent of PHBS faculty obtained their PhDs from graduate schools based in the United States, Canada, the United Kingdom, or Australia. All have experience writing research papers in English, and the majority have professional experience instructing courses in English.