A New Addition to an Historic Institution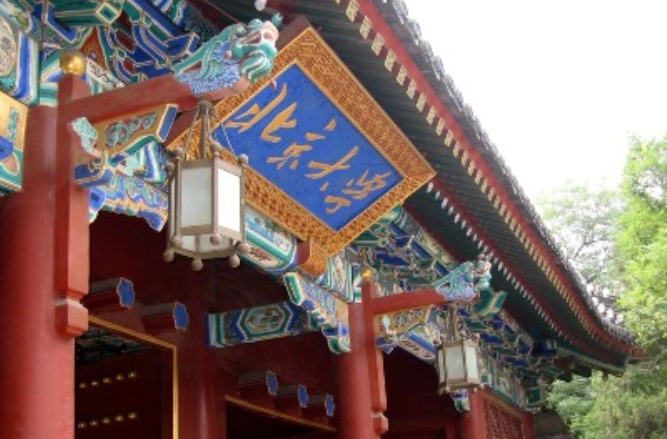 ---
History of Peking University
Founded in 1898, Peking University was originally known as the Imperial University of Peking. It was the first national university covering comprehensive disciplines in China, and has been a leading institution of higher education in China since its establishment. It also served as the highest administration for education at the beginning of its founding.
In 1912, the university adopted its present name. At the end of the 20th century, the Chinese government put Peking University at the top of its agenda for promoting higher education, with the aim to build a world-class university in the 21st Century. After merging with Beijing Medical University in 2000, Peking University once again was strengthened in its disciplinary structure.
Peking University has continually played the essential role of pioneer in the course of China's modernization. The university's traditional emphasis on patriotism, progress, democracy, and science, together with its educational standards of diligence, precision, factualism, and innovation, have been passed down from generation to generation.
---
History of Peking University Shenzhen
Peking University Shenzhen Graduate School (PKU Shenzhen) was founded on October 11
th
, 2000 with the intent of advancing Peking University's international influence and providing further opportunities for international academic dialogue within China. PKU Shenzhen's goal is to build off the academic excellence of PKU main campus while simultaneously adopting the entrepreneurial spirit of Shenzhen, a pioneer city leading China's Reform and Opening-Up Policy. The school uses the academic principles of "New Frontiers, Interdisciplinary Studies, Applied Research and International Standards" to guide its advancement in international academics and research.
PKU Shenzhen is a post-graduate level institution comprised of eight schools: HSBC Business School; School of Computer & Information Engineering; School of Chemical Biology & Biotechnology; School of Environment & Energy; School of Urban Planning & Design; School of Advanced Materials (in-establishment); School of Transnational Law; and Humanities & Social Sciences.
PKU Shenzhen's faculty members include scholars with previous teaching appointments at prestigious schools including Cornell University, Harvard University and the University of California system. Incidentally, PKU Shenzhen attracts top students from China and abroad with the promise of high-caliber teaching and unique research opportunities.
Inclusive of the facilities currently under construction, PKU Shenzhen has 30 research laboratories, among which are several major state-level laboratories such as the Laboratory of Chemical Genomics, the Laboratory of Integrated Microsystems and the Laboratory for Environmental and Urban Sciences.
PKU Shenzhen is proud of having a highly qualified and diverse faculty body with 121 full-time professors, including a member of the Chinese Academy of Sciences, two members of the national "One Thousand Talents Plan", four Cheung Kong Scholars, ten Peng Cheng Scholars, eight professors from Hong Kong and Taiwan, and 43 international professors. In addition, the school supports about 32 postdoctoral research fellows.
Each department's academic team is led by a professor with an international perspective and significant experience in their respective field. PKU Shenzhen has formed a talented team led by eminent academic authorities and has recruited scholars and experts from abroad as well as promising young academics from China and post-doctorates to support departments through their groundbreaking research.
International diversity is the most prominent characteristic of the faculty at PKU Shenzhen. Our university not only attracts world-renowned international professors, such as Jeffrey Lehman, the former president of Cornell University, but also outstanding Chinese scientists, WU Yundong, YANG Zhen and XIAO Ruiping, who have worked at world-famous research institutions. Our faculty have greatly contributed to PKU Shenzhen's level of international education and research capabilities. Moreover, the majority of PKU Shenzhen faculty members obtained their degrees from top-ranking American universities.
PKU Shenzhen attracts the most outstanding students within China and abroad. In 2008, our university began to enroll students from Hong Kong, Macao and Taiwan and in 2009 it welcomed its first international students. With the arrival of more international students, the PKU Shenzhen campus is becoming more diverse and globally conscious. By the end of 2011, there were 2,369 full-time graduate students enrolled at PKU Shenzhen, including 206 doctorate degree students, and 2,163 master's degree students and 43 full-time international students from 20 different countries. From 2002 to 2011, there were 6,145 full-time graduate students enrolled at PKU Shenzhen, including 363 doctorate degree students and 5,782 master's degree students.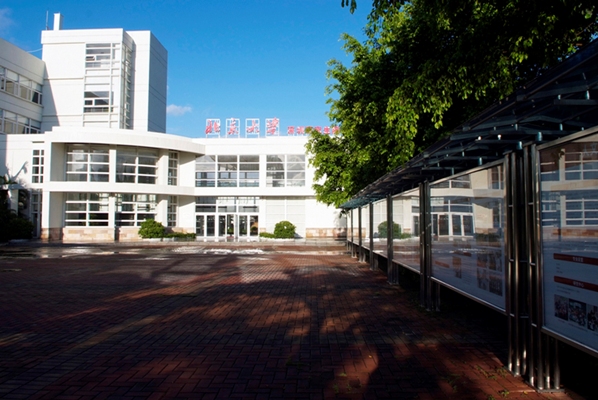 ---
History of HSBC Business School
Peking University HSBC Business School was founded in 2002 as Peking University Shenzhen Business School with the intent of advancing PKU's involvement in global finance research and establishing a first-tier business graduate program in southern mainland China. PHBS enrolled its first class in 2004, and began accepting international students in 2009. Since then, the school has expanded to offer Full-Time Master's programs, Dual-Master's programs with NUS, MBA, Executive MBA program, and numerous Executive Development programs.
On August 30
th
2008, HSBC recognized the significant potential of the business school and awarded the school with a 150 million Renminbi grant. As a symbol of appreciation for HSBC's generosity, the school officially changed its name to Peking University HSBC Business School.
In September 2011 HSBC Business School passed the EFMD EPAS Accreditation process for the Master of Economics program. The school also began the AACSB accreditation process in October 2008, and is on track to complete the accreditation process.
In October, 2015, HSBC Business School's Full-time English MBA program started to admit international students for the first time. The school strives to provide a comprehensive, transnational educational experience, and is constantly expanding upon the research and international exchange opportunities for its students.
*information as of October 2015