EFMD Profile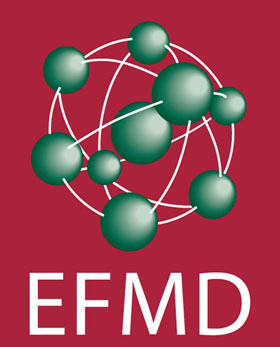 The European Foundation for Management Development (EFMD) in Brussels, Belgium, was established in 1971 with the aim of promoting the development of global management. The organization has more than 650 member organizations in more than 70 countries around the world. EFMD membership includes business schools, management training programs, advisory bodies, multinational corporations, and public-sector organizations. EFMD is Europe's most advanced platform for research in management development theory, management information exchange, and cross-cultural dialogue in management strategies.
By participating in the EFMD annual summit and maintaining relationships with fellow member schools, PKU HSBC Business School gains valuable networking and mutual learning opportunities from its membership. EFMD membership also provides a global network of membership organizations in a variety of sectors from which the business school can gain access to relevant, timely research and publications.
EFMD has established its presence in 82 countries across six continents. It currently has a total 767 member organizations, including more than 500 business schools such as the Wharton School of Business, the London Business School, Melbourne Business School, and the University of South Africa School of Business. Additionally, EFMD has corporate members which include IBM, Microsoft, L'Oreal, the British Petroleum Group, and other industry leaders. Finally, the European Commission, United Nations, and more than 100 other public organizations are EFMD members. A total of 169 of the 767 member organizations are based in the Asia-Pacific region.
EFMD was founded in 1971 with the purpose of promoting the development of global management principles. EFMD established the EPAS Accreditation System in order to provide an international standard of excellence for higher education programs in different countries. EPAS Accreditation demonstrates an institution's dedication to maintaining rigorous and internationally-oriented academic programs for students.