Realize Your Career Potential as a PHBS Graduate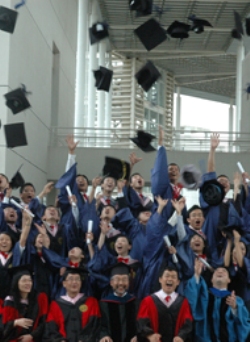 Every June, HSBC Business School sends off its new graduates with a weekend of graduation events. The school hosts banquets, parties, and performances in recognition of the students' achievements, concluding in the cap and gown ceremony. Graduates are given their Peking University diplomas immediately upon graduating, while Dual-Degree partner universities have different policies on the distribution of diplomas.
The graduation date for the 2014-2015 academic year will be posted in March.