Living in Shenzhen
---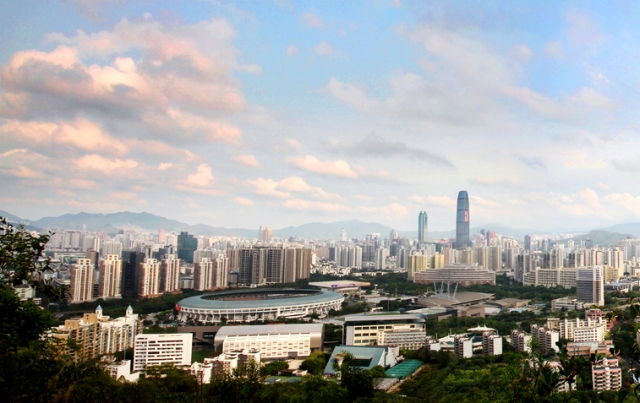 Shenzhen is a beautiful, economically-vibrant city located in southern China, immediately bordering Hong Kong. The city is most noted for its unparalleled rate of economic advancement as the first Special Economic Zone of mainland China. However, the city's social fabric has managed to maintain some historical roots and local flavor, allowing students to take advantage of the modern city landscape while enjoying genuine Chinese culture. The city is also one of the cleanest of China's large cities, so students don't have to worry about poor air quality or feel smothered by the constant traffic of other metropolitan areas.
HSBC Business School is located in northern Nanshan District, in an area which specializes in vacation resorts and fishing. The area, known as Xili, has a local flavor but also offers food and shopping options from around the country. Xili is about thirty minutes by bus from the city center, and the area around the campus is extremely green and safe for graduate students.
For more information on living in Shenzhen, please see the
Peking University Shenzhen webpage
. The Peking University Shenzhen webpage includes information on
Campus Life
and
Student Resources
.
Some of things you can find information on include:
Hospitals and Emergency Services
IT and Internet Services
Counseling Services
Important Forms and Procedures
Campus Card